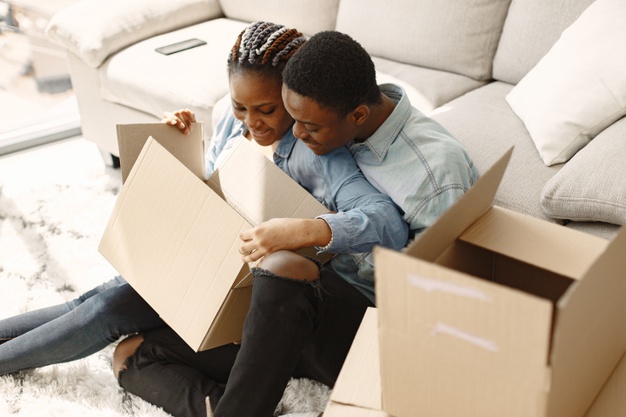 Partnership visa - more problematic than before?
17.02.2021
Did you know that a change of requested conditions for a Partnership visa (visa for family members of EU citizens who come from third countries) is being discussed by Czech legislature? Find out what this means for you and how you can proceed now!
It is no longer easy to obtain a temporary residence for a foreigner who is not officially married to an EU citizen but lives with him or her. It is necessary to prove a lasting relationship. Unfortunately, it's not so easy. There is no form and no unified procedure for this.
The applicant must provide as much evidence as possible, such as bank statements of household's expenses, letters from close people (family, friends) and neighbours about partnership, photos, or any post on social media from holidays spent together. The applicant's household may even be unexpectedly visited by Czech police to control whether the EU citizen lives there or whether it is all for appearances' sake. All of this may be a major but justified invasion of privacy for the applicant and his or her household. 
It is also necessary to provide a proof of accommodation and health insurance. Accommodation can be proved, for example, by a purchase agreement for real estate or a lease agreement. But make sure that you are really listed in the lease agreement. If your partner is the only one in the lease agreement, it is unfortunately not enough for the authorities. (Don't know what such a lease should look like? Look at our website for all the necessary information, or we can check the existing draft of your agreement)
To issue a partnership visa according to the current legislation, a travel document, a completed form, photographs and the above-mentioned proof of a lasting relationship are sufficient. If the conditions for issuing a partnership visa are met, the competent authority will decide within 60 days and issue the applicant with a so-called residence card valid for 5 years (partnership visa). The applicant can then request for the extension.
However, the proposed change, which is now in the legislative process, considerably complicates the whole procedure and generally tightens the conditions for obtaining a temporary residence permit for a citizen of 3rd countries, including the partnership visa.
One of the biggest change is the need to prove the total monthly income of the household. This means that you and your partner must have sufficient monthly income which needs to be higher than a certain amount set by law. The amount depends on the number of household members and your place of residence.
Furthermore, the words "proper documented" lasting partnership have been newly inserted into law. It can therefore be assumed that the current procedures for substantiating this condition, as mentioned above, will be further tightened or at least thoroughly implemented and examined.
However, the most fundamental change is the new differentiation of family members from third countries according to their nationality and validity partnership visa. Nowdays every family member of an EU citizen who comes from third countries, regardless of their nationalty, receives a partnership visa in the form of a so-called residence card. New discussed law makes this form of partner visa intended only for persons from European countries that are not members of the European Union, f.e. Great Britain, Switzerland, etc. For foreigners from third countries outside Europe, partnership visa will be issued in the form of so-called residence permits.
Unfortunately, this changes the regime of partnership visa for people from non-European countries, resp. their duration of validity. Currently, the partnership visa is generally valid for as long as it is assumed that the foreigner's partner will reside in the Czech Republic, but for a maximum of 5 years with the possibility of extension. According to the new discussed law this period would be reduced to 3 years. This means that every 3 years you will have to apply for a visa extension in the form of a residence permit. At the same time, you will have to have all the above-mentioned documents again and, in the worst case, allow a visit of police in your household again.
Nevertheless, these proposed changes have not yet gone through the whole approval process. We will of course inform you about the current situation. However, if you fulfill the conditions of a family member of an EU citizen and are considering applying for a partnership visa, we strongly recommend you to do it now than wait for stricter rules.
Are you not sure how to proceed with you visa application? 
Contact us, we will be happy to help you with everything. 
Mgr. Denisa Zobelt, legal trainee
Mgr. Hana Křenková, attorney at law
Advokátní kancelář Křenková, s.r.o.
Pobřežní 78, 186 00
Prague, Czech Republic
ID No.: 08798451
Registered in a business register held at the City Court in Prague, Section C, Insert 325560

Mgr. Hana Křenková is a member of the Czech Bar Association under the evidence number 17227.